Does Sugar Make You Gain Weight?
Do you ever find yourself craving sweets or needing a caffeinated "pick me up" at certain times of the day? Well, you'd better watch your sugar intake, sweetie-pie! Be sure to pay attention to the high fructose corn syrups & overloaded caffeinated energy drinks that you may be downing. Don't discredit the hidden sugars in the foods you are devouring! Sugary beverages are a significant source of refined carbohydrates on the menu; that seem to contribute to the rise in obesity & diabetes among the population (referred to as "Diabesity").  This alarming factor has been linked to the unhealthy excessive weight gain & deficient-nutrition related chronic diseases.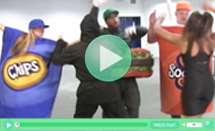 So what's up with that? Should sugar be avoided at all costs because it's bad? Not necessarily.  Naturally occurring sugars in natural foods like fruit, contain essential vitamins & minerals the body needs.  However, you still need to "Watch Your Mouth" in terms of the amount/serving size you are ingesting.  Be wary of added processed sugars to foods and sweetened beverages.  Snacks, desserts, sodas and power/sports drinks are the top sources of added sugar in most American diets.  Sugar can become a drug & some power/energy drinks have been banned from the market due to harmful effects on teenagers.  Potential health problems can dance into our lives with low nutritional, high calorie, sugar dense & low fiber food/drink. Should special taxes be charged on sweetened foods/bottled items? Whew, we're getting dehydrated! Pass the water, fruits & vegetables this way, please!
Sugar-Free or Artificial Sweet Love?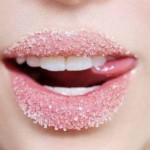 Is it wise to avoid sugar to only inhale a box of 100 calorie packed snacks that are sugar-free? Calorie reduced foods tend to contain high milligrams of sodium to make up for the flavor! Understand that sodium loves to retain water in the body, providing you that special bloated feeling! There are six types of artificial sweeteners/sugar substitutes that are natural or synthetic such as Aspartame, Sucralose, Neotame, Acesulfame Potassium, & Saccharin.  Be aware of your blood sugar levels and how certain high glycemic index foods can spike your glucose level such as candies, extruded cereals, white breads and pastries to name a few. "You're a big kid now!" Only you can make decisions on what you want to put into your mouth! SusieQ FitLife just wants to present you with some options in terms of portion control & natural sweeteners "honey!" Smile!
Who Do You Think You Are?
Know your family history & avoid chewing your food with your eyes closed, if high blood pressure and diabetes is a genetic factor.  Open your eyes & don't lose sight of your body weight.  Are you experiencing fatigue, excessive thirst, mood swings, constant hunger, blurry vision, frequent urination & skin tone complexion? It is possible to develop diabetes and not even experience warning signs according to the Centers for Disease Control (CDC).  The bottom line is calories in, calories out! Move your body and expend more calories than you consume to better manage your weight!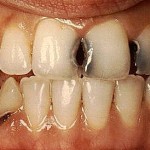 Fewer Muscles to Smile than Frown!
Does eating sugar make you smile or give you an automatic boost & a serious let down later? Consuming an excessive amount of sugar can increase blood lipids & triglyceride levels, which may increase your risk of heart disease; while promoting tooth decay! If you fail to "Watch Your Mouth" & not practice good oral hygiene, cavities will develop and bacteria will grow! Now keep your dental floss out "raw cocoa" (not confused with milk chocolate) provides a few health benefits that can make you smile again.  Nevertheless, do your research & seek joy from new areas in your FitLife!
Liquid Candy Addiction!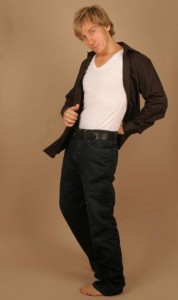 America's TV Physiologist, Dr. Jeff Gardere (who has shed a few pounds himself and sports a lean frame!) has teamed up with SusieQ FitLife to present an electrifying "Let's Move!" health/wellness & nutrition presentation to the Project Aspire Program at PS 197 through Touro College.  Professor & Author, Timothy D. Bellavia who is also the creator of "We Are All The Same Inside ®" look-a-like sage dolls was strongly moved by the presentation and decided to make a confession & a change!
Timothy says "Just by dropping coffee with sugars and bad syrup flavors, I lost 11lbs! Now, I'm down to 137lbs just by Watching My Mouth. Former graduate students have come up to me and said, "I didn't recognize you.  Have you lost some weight?!" I didn't realize for one – what "liquid candy" I was putting into my body (up to 700 to 900 calories in juices, diet sodas and flavored caffeinated drinks alone daily) … Plus the transformation of 11 pounds can give or take on a frame like mine. Thanks for your influence! No need for lipo? I'm in shock! Yeah. I didn't realize how addicted I was!" Timothy has become an amazing role model to children everywhere!
Facebook FitLife Family Member, Marnie Zimmer M. said "I lost 3 lbs in 2 weeks just by cutting out sugar, specifically coffee w/creamer and soda.  Starting to feel better heading into week 3! Wish me luck, this is hard for a sugar addict like myself!!"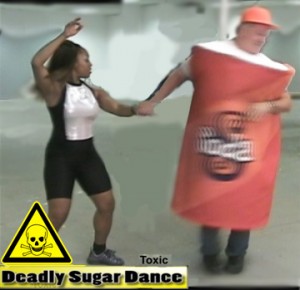 Surprisingly, our popular FOOD FIGHT character "Soda Goes Pop Man" (portrayed by Allan Gitlin "G-Man") had "liquid candy" addiction too! Allan was a Soda Can Man junkie who was also addicted to sugary beverages in real life, until he performed in our action packed viral video.  Allan has QUIT all soda drinks since the video shoot and has significantly reduced his sugar fruit juice intake! He has noticed the huge impact that it has made on his life and he feels great! If sweetness is your weakness & you're caught doing the DEADLY Sugar Dance! Here's what you may need to do below! "Chek" Yourself!
FitLife Fact Checker!
A recent observational study found coffee drinkers appear to have a reduced risk of developing type 2diabetes, due to the antioxidants contained in the beans, according to: Diabetes Self-Management.  The Mayo Clinic endocrinologist states "Caffeine impairs insulin action but not glucose levels in young, healthy adults, but people with type 2 diabetes may experience a small rise particularly after meals," says Dr. Maria Collazo-Clavell.
Specific guidelines from the American Heart Association; suggests, that women include no more than 100 calories a day or add 6 teaspoons of added sugar to the diet. Men are suggested to have no more than 150 calories a day & that's about 9 teaspoons of sugar.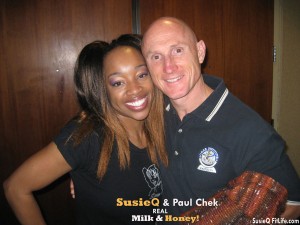 Put yourself in "Chek!"
(Consult your Physician before you begin). Let's find out more about your FitLife! SusieQ encourages you to listen to the words of her good friend, Health Practitioner & Founder of the C.H.E.K. Institute, Mr. Paul Chek. This experiment will allow you to see & feel a difference in your body & your skin! Mr. Chek says: "For the next 72hrs remove all processed & refined sugars from your body completely".  SusieQ wants you to increase your water intake & consume your greens at the same time! "Vegetation is better than medication".  Do you think you can do it? Can you watch what you put into your system & plan ahead? Please let us know & post a comment below!
SusieQ FitLife wants to Celebrate YOU! Must you forever banish all sugar from your FitLife? The key answer is up to you & moderation is key! Reducing sugar & caffeine is never an easy task, especially when it becomes habitual.  Taking baby steps daily is great if you decide to pass on the above experiment.  You obviously have the strength to overcome anything and it must be at your own pace! SusieQ FitLife will provide Watch Your Mouth tips & recipes along with innovative workouts to increase your physical activity to help you "Get a FitLife!" Learning more about your body, regarding when, what & how much to eat, are the first steps on how you begin to Watch Your Mouth & Get a FitLife!