Michelle Obama Makes History with Disney & Comments on Bloomberg's Soda Ban!
UPDATE: Judge pours the Soda Ban down the drain today on Sept. 11th; just a day before going into effect! Michael Bloomberg will appeal the decision saying: "We plan to appeal the decision as soon as possible, and we are confident the Board of Health's decision will ultimately be upheld." New Yorkers may be drinking differently in terms of reduced soda serving sizes; depending upon Michael Bloomberg's proposed soda ban within restaurants, fast-food chains, movie theaters, street carts & deli's. It may be illegal to serve sugary drinks larger than 16 ounces, as early as March next year if the NYC Board of Health approves the plan; otherwise fines will be issued of $200. Critics have provided the Mayor with a new makeover, complete with a dress and "Nanny Bloomberg" title featured in the New York Times; stating "New Yorkers need a mayor, not a nanny." The Center for Consumer Freedom depicts the mayor as a female dictator suggesting that he'll soon propose limits on the width of a pizza slice, with the following caption: "You only thought you lived in the land of the free". Bloomberg would never be caught dead in that dress, asking "Would I wear a dress like that? No! It was one of the more unflattering dresses." This nanny is not considered to be so sweet, for the moment.
The ban does not include fruit juices, dairy beverages, alcohol (also high in calories/sugar), or diet sodas (containing artificial sweeteners, scientifically linked to neurological disorders) no matter the size. Nor does it address large portions of processed fast food items (high in saturated fats & sodium). Grocery stores are exempted from the plan. The Coca-Cola company, said "people of New York City are much smarter than the New York City Health Department believes. New Yorkers expect and deserve better than this. They can make their own choices about the beverages they purchase. We hope New Yorkers loudly voice their disapproval about this arbitrary mandate."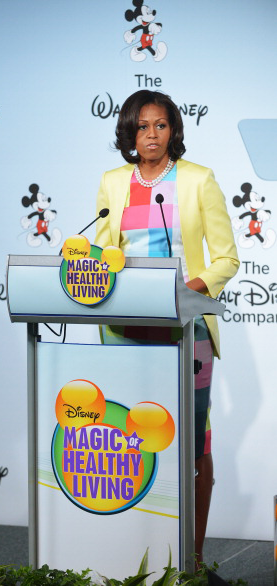 The City spends $4 billion dollars a year on overweight residents through health care services, says Mr. Bloomberg. Ultimately the Mayor recognizes that obesity has become a serious health problem & wants to make a positive change. SusieQ FitLife applauds the fact that this issue is opening up a point of discussion; creating an opportunity to educate communities about portion sizes and that poor dietary choices can greatly increase risks for diabetes and cardiovascular diseases. However, it is absolutely crucial for people to make their own decisions in order to experience long-term success in changing habits to live a more active & balanced FitLife! Our First Lady believes "The government doesn't have all the answers. A problem that's this big and affects so many people requires everyone to step up. There's no one-size-fits-all solution for the country's health challenges." Says, Michelle Obama and we agree that learning how to "Watch Your Mouth" can lead to major changes.
Mrs. Obama also made history today with the Walt Disney Company, introducing new standards for food advertising on programming targeting kids and families! Walt Disney is the first major media company to take a step in this direction. Children won't know what they are missing and that's a very good thing!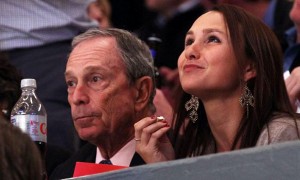 Think before you drink! Typically 20oz. beverage labels contain 2.5 servings per bottle that most consumers consume as one serving size. Unfortunately, the serving size needs to be multiplied nearly three times to realize the true portion content being ingested from high sugar juices, sweet teas or sports drinks. Drinking two cans of soda per day approximately adds 20 to 35lbs of fat per year from the sugar alone! Simply dropping from two to one can of soda can yield about 16-lbs a year loss. Giving up soda to switch to water, without exercise, can result in a 20lbs weight reduction within six months or less. Remarkably, when exercise is incorporated, with increased amounts of vegetable/fruit servings, while reducing high fructose corn syrup (ladden in drinks & also hidden in prepackaged foods) & sugar intake, will provide even better results in a lesser time frame.
The CDC's National Center for Health Statistics, show a positive association between sugar-sweetened beverage consumption & increased weight or BMI! CDC reports that sugar drinks "have been linked to poor diet quality, weight gain, obesity, and, in adults, type II diabetes." Other contributing factors are tooth decay, weakened bones due to the body being depleted of vitamin A, calcium & magnesium; all necessary nutrients needed for healthy weight loss. Diet sodas can also increase the waist size by 70% when drinking 2cans a day over a long period of time. The artificial sweeteners disrupt normal hormones & neurological signals that can ultimately decrease metabolism, increasing weight gain.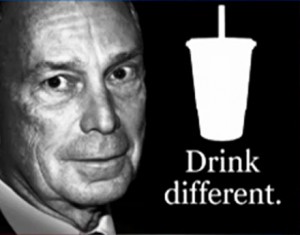 Bloomberg said, "This is something we think we have the legal authority to do. We're not taking away anybody's right to do something; we're simply making it different for them in how they do it." He hopes the move will help lead to different behaviors.
"Super-Sized" drinks/sodas were born in the 80's; giving birth to newly shaped bottles & redesigned cans of pop. All drinks in fast food chain restaurants/supermarkets have continued to increase & skyrocket in size. Over the years no one complained about getting more for less; however we've all come to realize that less is more to live a long FitLife!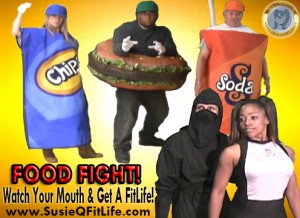 Mrs. Obama specifically commented on the Soda Ban today at the Newseum in Washington, confirming that "This is not something the administration is pursuing at a federal level and not something I'm specifically endorsing or condemning." SusieQ FitLife's mission is to educate children & students across the schools with Dr. Jeff Gardere, along with the Food Fight Characters to join Michelle Obama's Let's Move campaign. Parents need to be provided with healthful tools to be a shining example at home for their kids. Legislation will not take precedence over personal responsibility on what or how much an individual will consume in order to Get a FitLife!
Success has followed Bloomberg in banning the use of hydrogenated vegetable oils in restaurants, as well as smoking, so who knows what may come of this proposed plan… What do you think? Should the soda ban be approved? If it becomes difficult for people to consume excessive amounts of sugary drinks, will there be a drop in obesity statistics? Will consumers get upset & buy double the amount in drinks? Will you think or "drink different?"
Stay tuned to our Michelle Obama Contest Beginning Tomorrow On Facebook!
Now! Here are some key points our Top FitLifers had to say on Facebook!