International Virtual Potluck Contest is Done Like DINNER!
Carla Hall has done it again but, this time she is taking us around the world with her favorite international dishes! Here's your chance to win her newest "Comfort Foods" book release with your name on it autographed by Carla herself!
Read the contest details below for your chance to win your personalized copy!
Contest RULES:
1. Cook an International Dish and capture a picture of it!
2. Post your photograph on our FitLife Facebook page @ www.Facebook.com/SusieQFitLife
3. Describe your Dish!
DEADLINE: Friday, May 30th at 10PM

All the dishes were reviewed by Carla Hall & it was a close call between Lisbeth & Darlene's Dishes!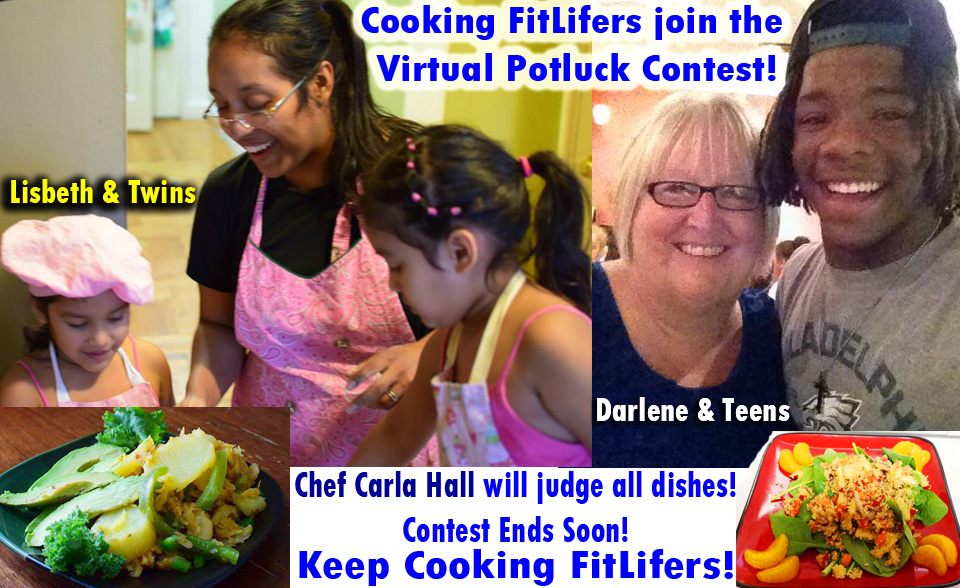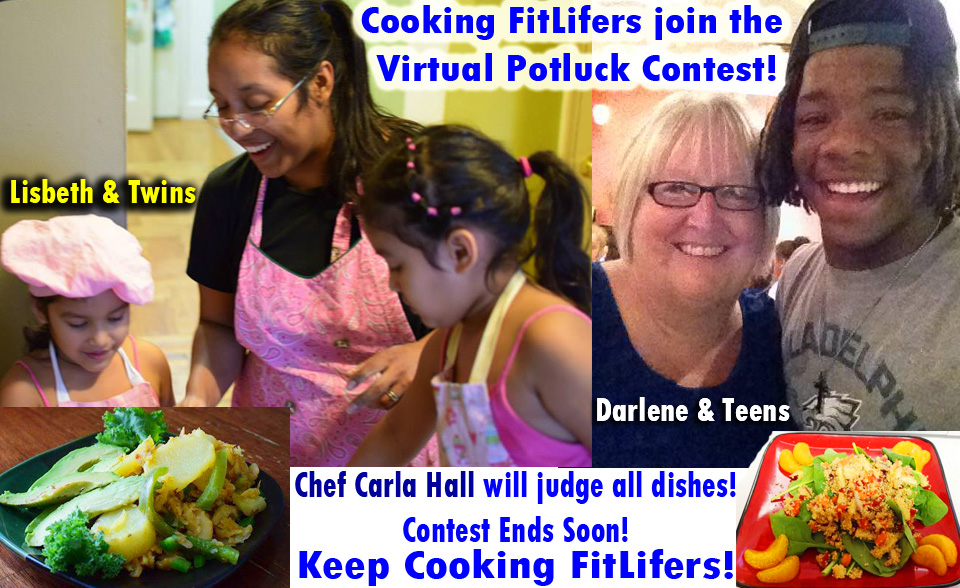 ***Carla Hall will personally view all of the authentic meals on our Facebook page and select the TOP DISH!***
FitLifers Dish It & WIN! Carla Hall reviewed all the dishes! Darlene & the Teens Won!


More details on Carla's Comfort Foods book officially released on April, 1st! Catch Carla Hall on the QVC network on Monday, March 31st!
For Carla Hall, co-host of ABC's The Chew, food is a wonderful way to forge connections with and between people. In her delicious new cookbook, Carla's Comfort Foods, she finds inspiration by going around the world in search of the universal home-cooked flavors of comfort. Spinning standbys into distinctive new recipes, she combines the beloved flavors of home with the most delectable, enticing spices and tastes of international cuisine. Carla starts with your essential recipe for perfect all-American burgers; from there, you can choose to do them up Persian-style with Cucumber Yogurt Sauce, lime, and fragrant spices; or give them a Vietnamese twist with pickled veggies, scallions, ginger, and cilantro; or take your burgers to Morocco with gutsy spices, chiles, and feta cheese.
Full of Carla's entertaining stories, the book shows how seasoning can transform any simple recipe. A comprehensive spice and flavor guide lets you chart your own course in the kitchen by turning your favorite go-to dish into a culinary trip around the world. In recipes that reflect her own vivacious personality, Carla takes you from Southern Chicken with Milk Gravy to West African Spicy- Sweet Chicken Stew; from German Double-Mustard Potato Salad to Moroccan Spice-Rubbed Beef Roast to Indian Chile, Pea, and Coconut Chutney; and from Southern Peach Cobbler to Greek Baklava. We all need an aromatic bowl of chicken soup from time to time; with Carla's Comfort Foods, you can perk it up Italian-style with fresh basil and oregano; or have a taste of India with cilantro, curry, cumin, and turmeric; for a Caribbean treat, make it fragrant with lime, thyme, and cayenne pepper.
From Nashville to Naples to Nigeria, nothing gathers friends and family around the table like the flavors of home. Now you can hug your friends and family with Carla's incredibly flavorful takes on creamy soups and noodles, fragrant stews and dumplings, and mouthwatering pastries, pies, and tarts. Join Carla for a delicious journey!