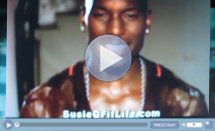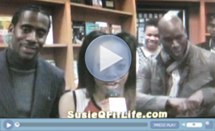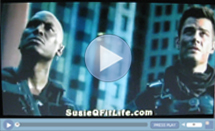 Watch Tyrese Gibson's "How to Get Out of Your Own Way" exclusive video clips right here, as he delivers the "uncomfortable truth!" in it's rawest form! Click & Watch!
Grammy Award nominated model turned singer, turned actor has now become an author! That's right & his name is Tyrese Gibson! It's no holds barred at the Hueman bookstore in Harlem New York, for this grand celebrity book signing & SusieQ FitLife was there to cover it all!This is part one of the many upcoming video clips on the way! Tyrese said he dug into his chest cavity to pour his heart into a book that will not need a follow up, continuation or a full series; because he gave this book his all! There is nothing more for him to write on the topic.
He prays that people will improve their lives for the better with his message. In Part#1 he speaks about the "Smoke & Mirrors" effect! Watch and see it for yourself. he is quite humorous with his delivery, as he entertains this Harlem crowd.
Part #2 Tyrese shares his best lesson that he ever learned from Will Smith! He delivers, Will Smith's Top5 life changing advice & SusieQ is already doing it! Watch to see why you should do the same! These are some life changing habits that will teach you "How to Get Out of Your Own WAY!" Tyrese authored this must have book!
The Bold Uncomfortable Truth gets delivered to you RAW! Part #3 has now arrived and you will witness this Ultra Exclusive footage that will teach you how to become a Millionaire to a Billionaire! Plus, see what Tyrese said that had SusieQ laughing throughout the interview! You don't want to miss it!
Tyrese Gibson's Rags to Riches story is unfolded in his all new book. This Transformers Movie Star is about to transform your life and your bank account!
Grab a pen and start taking some notes. Better yet you should just grab your own copy of Tyrese's new book at the Hueman bookstore! Transform your life today!
Acclaim for this new book has been provided by Deepak Chopra, Will Smith & Rev Run!