HBO Reveals the Life of Beyonce'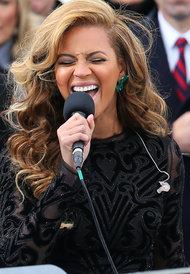 See Beyonce' as you've never seen her before in this unplugged documentary produced by Beyonce' herself (best quotes below)! This premiered at a perfect time in the height of her career.  Right on the heels of the Inauguration Anthem lip syncing scandal; this mega artist had much to prove to her critics & worldwide fans! It was an explosive fire storm that swept across the social networks & entertainment TV shows.  The backlash was that an artist should not perform in honor of the President & First Family if the performance was not going to be live! Since then Beyonce' silenced her critics when she flawlessly sang, "The Star Spangled Banner" live at a Press Conference in New Orleans! Life is but a dream, when the stars align perfectly for the release of this touching documentary to arrive for a world fueled with anticipation, for the Queen Bey!
Beyonce' Causes a Super Bowl Black Out Before Her BIG Reveal!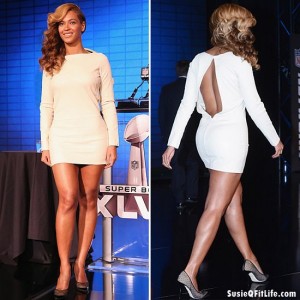 Kicking off a show stopping performance at the Super Bowl has left people talking for weeks about the power failure following Beyonce's electrifying performance.  Speculation was growing that the Destiny's Child reunion tripped the power due to the additional hair dryers required before the incredible half-time show! Fortunately, Beyonce' used her own generators; not taking any electrical power away from the Super Bowl! However, she will be responsible for blowing many people away with her intimate, personal & trailblazing journey on HBO!
Unforgettable Bey-hive Moments!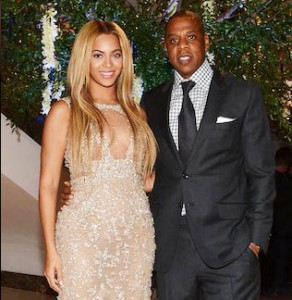 The most moving part about this documentary is about how hard Beyonce' works to move ahead as a recording artist in the music industry! Even after 15years of being in the spotlight, her career continues to flourish as if she just arrived into the game.  This piece will inspire everyone & anyone to assess how hard they are working to achieve their ultimate goal! It is entriguing to have a bird's eye view of seeing laptop filmed footage of the relationship with her rapper husband, Jay-Z who she is spiritually connected with in her own words.  Revealed are Beyonce's miscarriage & the debut of their daughter Blue Ivy in the pregnancy stages & as a healthy baby girl.  Challenging times of separating from her Father as a Manager can also be witnessed as she moves into truly being a solo & independent artist.
Ready For Another Baby!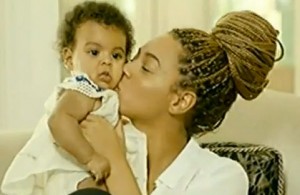 The stand out moments within this honest film is how much Beyonce' reveals about being a business woman as she states "Doing business & being polite doesn't match.  I mean you can be fair; but, me being polite is not me being fair to myself."  This statement really rings true for many people; especially women.  Celebrity Fitness Trainer SusieQ really connected with Beyonce' speaking about women commonly being generous & compromising in fear of people thinking that they may be too difficult or critical in any given situation.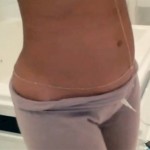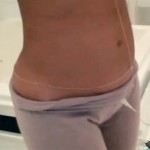 Always be true to yourself First Ladies!  Beyonce' says that her goal is growth & trusting herself to manage herself; as independence comes from knowing yourself! Borrowing the words of Erykah Badu, Beyonce' clearly states "I am an artist & I am very sensitive about my s#*!"
Watch Oprah's all exclusive interview of Beyonce' on OWN for even more details you won't see in the documentary.  Oprah delves deeper for more information about the pregnancy weight gain as Mrs. Beyonce Carter states, "I did a show three months after I gave birth, which was really crazy. I had clearly never given birth, and I didn't know that I would gain 60 pounds." Beyonce' exposes her pregnant belly during the film & discusses the sarrogate mother reports that she faked her own pregnancy to better maintain her body.  Mrs. Carter says, "A stupid rumor, the most ridiculous rumor I've ever had about me.  To think that I would be that vain.  I respect mothers and women so much.  To be able to experience bringing a child into this world, if you're lucky and fortunate enough to experience that, I would never ever take that for granted."
Join our FitLife conversation on Facebook @ www.Facebook.com/SusieQFitLife
It's funny to know that this mega pop star's management team took six weeks to convince HBO Executives to accept the film! It was worth the payoff to be on the huge Times Square Billboards & to have the unstoppable Beyhive buzz that continues to swarm.  This is a great reminder for all of us that "Life is but a dream" if we are willing to work hard & sacrifice for any vision to become a reality! Her performances may inspire many women to physically work it out & "Get a FitLife!" In spite of it all, Beyonce' still seems to attract a lot of criticism.  Do you think Beyonce' will change the minds of any critics with this new film?