Does Drinking Hot Fluids Keep You Cool On Hot Summer Days?
SusieQ FitLife brings the heat but only you can control the temperature!
The general idea of drinking something cold when your body is hot is the typical action people tend to follow in the summer time! But, what if we told you that the opposite is true? Would you agree?
Consuming hot fluids in the summer will raise the body temperature, activating your body's natural systemic cooling system, producing perspiration (vasodilatation) sweat; activating the mechanisms that decrease body temperature. Cold fluids increases the metabolic rate as the body works to heat the fluid to your core temperature; causing enzymes to catalyze the breakdown & synthesize organic molecules as they need heat energy to work, regulated by the temperature of the blood in and around the digestive tract (Researched by the University of Ottawa -Thermal Ergonomics Laboratory).  Regardless of the ingested liquid temperature, many believe that the body will not increase/decrease its temperature by a significant measure to have a lasting impact. At the end of the day, it's all about your FitLife! You decide what feels right for you & your body! In the meantime take our poll below & enjoy this Black Bean Soup Recipe any time of the year by our Vegan FitLifer Barb!
Soup replenishes lost fluids but during the summertime they may also cause you to perspire; please be sure to restore these fluids and drink even more water! Your body will love you for it!

Black Bean Soup Recipe by Vegan FitLifer Barb!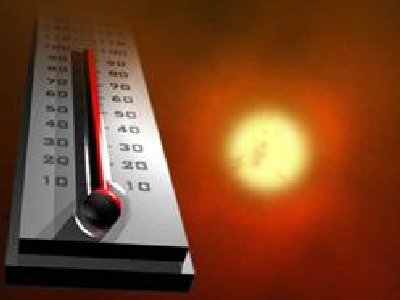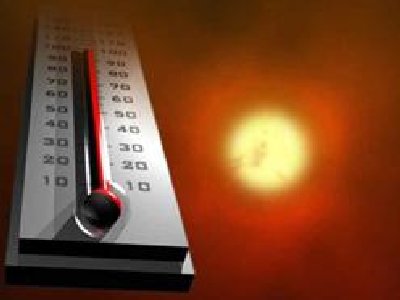 1lb black beans (soaked in water overnight)
4 garlic cloves
1 large onion diced
1/2 cup extra light olive oil
3 quarts of water
1 t ground cumin (teaspoon)
1 ½ t dried oregano (teaspoon)
2 bay leaves
1T 1t cayenne pepper (tablespoon & teaspoon)
1/4 t freshly ground black pepper (teaspoon)
3T cilantro, chopped (tablespoon)
1/2 t sweet red pepper diced (teaspoon)
1 ½ t brown sugar (honey is a non-vegan option)
4T lemon juice
Vegan sour cream (Tofutti)
Tiny chives, chopped
(Optional corn & red onion garnished toppings)
T= Tablespoon
t= Teaspoon
Directions
Heat olive oil in soup pot. Add onions & garlic. Cook over low heat for about 10 minutes. Pour dark water from beans into a measuring container and add water to it to total 3 quarts. Add beans & water to soup pot. Stir in cumin, oregano, bay leaves, salt, pepper and 1 tablespoon of chopped cilantro. Bring to a boil, reduce heat, cover and simmer until beans are very tender and liquid is reduced to about 1.5hrs. Stir in remaining cilantro, red pepper, brown sugar and lemon juice. Simmer for another 30minutes. Cool. Remove bay leaves from pot. Puree' small portions of soup at a time in blender and put puréed soup in another pot. Reheat. Serve very hot with a dollup of sour cream and some tiny chopped chives.  Feeds 8 FitLifers!
Take Our Poll Below!                                                                                       
Are you still skeptical about drinking hot fluids on a hot day? Or would you rather have a glass of ice cold water?

[polldaddy poll=6449498]