Gabby Fights Back on Hair Raising Drama!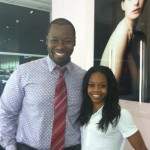 The world is in love with America's newest all-around golden girl, smiling, Gabby Douglas; since earning a team Olympic Gold Medal, as well as her very own! Before you read any further, Celebrity Hairstylist "ALERT" of Angelina Jolie & Demi Moore hast just joined Gabby's team to give her a new look; after all of the criticism she has endured about her hair! Gabby is excited, yet, Mr. Gibson does not want to style her to look 25yrs old. He will keep our Gabby very innocent, yet sophisticated looking! YAY! Enjoy the rest of the article below as we look forward to new happy looks with our Gold Winning Gymnast!
Gabby is now being faced with far more pressure than she may be ready to handle! Hairstyle complaints & family bankruptcy issues are only a few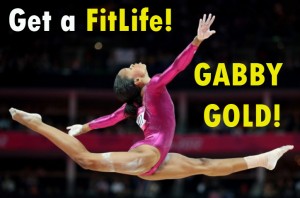 things on the list. Today was not the best day for this 16year old dynamo that faced some challenges tackling the uneven bars as she tried to earn another medal in London. She competed with the lowest score of 14.9 compared to her other competitors from Russia, China & Great Britain. There were a few fumbled steps in her routine and an off-balance performance with the bars.  Gabby also took a tumble on the balance beam on Monday.  This should not come as a complete surprise as our flying squirrel is naturally battling fatigue & exhaustion over the past few days alone! Every athlete & human being experiences a fall, every now and then.
 Personal Bankruptcy Questions from the Press
America's sweetheart is dealing with more personal questions regarding reports that her mother has filed for bankruptcy. With great dignity, style and grace, Douglas replied, "It was really hard for us because my dad had left us; so he wasn't really in the picture any more so my mom had to front all these bills. And my dad didn't really pay the child support. It was definitely hard on her part and she had to take care of me and the rest of my siblings.  So if you have any more questions feel free to contact her. That's all I have." Gabby delivered her answer in a positive and respectable tone. Douglas is a true gem and she couldn't have been more open & honest about her personal situation with the journalist.  Let alone her family's financial situation should not affect the general public.
Why in the World Should Anyone Worry About the Olympic Gold Medalists Hair?
Twitter was ablaze as negative comments started to pour in about Gabby's hairstyle, as it was viewed as being unkept, according to a few bloggers & viewers. Although, Gabby admitted that she likes her hair and she is confused by all the comments. Douglas said, "I don't know where this is coming from. What's wrong with my hair? I'm like, `I just made history and people are focused on my hair?' It can be bald or short, it doesn't matter about my hair." Gabby uses hair gel, clips and a hairband/scrunchie to keep her hair in place while she competes, a style she's worn for years. She said. "I'm going to wear my hair like this during beam and bar finals." (And that she did and will continue to do). ARMED Celebrity Trainer, SusieQ has realized that many Black Women refrain from exercising, due to the fear that perspiration will bring straightened hair into a naturally kinky state. This is a common, but very sad & unacceptable response in failing to work out & striving to "Get a FitLife!" We need to be more concerned about our FitLife and less concerned about obtaining the latest name brand accessory items, shoes, nails or hairstyle; as it won't mean much, if we are not alive & well to enjoy them (more on "My Hair or My FitLife" topic next week). Celebrities have jumped to Gabby's defense like Dominique Dawes & Gabrielle Union who tweeted: "Any1 who insults a TEEN whose accomplished so much while displaying grace & dignity is beyond lame & should be ashamed of themselves #byehaters" Enough said!
History is still in the Making!
President, Barack Obama has personally called to congratulate our "Flying Squirrel" along with happy tearful tweets from Oprah Winfrey, Nicki Minaj, Octavia Spencer & Olympic Gold Winning Tennis Champ, Serena Williams! We can only hope that people will be more focused on the major accomplishments from our first U.S. Gymnastics two-time winning gold medalist, Ms. Gabby Douglas! She is already our Kellogg's Corn Flakes Cereal Cover Girl, who will continue to be embraced and endorsed by major fortune 500 companies (possibly hair products too!). Most importantly, she is inspiring children to be the best that they can be through actualizing a dream and making it a reality! That is absolutely priceless at the end of the day, so "Let's Move" & "Get a FitLife!"