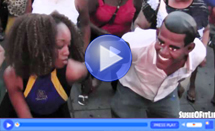 Barack Obama! Flash MOB Dance in Harlem with SusieQ FitLife!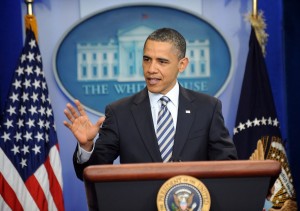 Are you ready? Harlem4Obama.com & SusieQ FitLife partnered together to celebrate a social media milestone & providing a platform for people to vote and re-elect Barack Obama! It was a FitLife Flash Mob Movement! You won't want to miss out so be sure to watch this moving video! It will be the first of many, FitLife Flash Mobs, a movements with purpose!
Our mission is to move & personally empower people through physical fitness, social development, inspiration, health & wellness, educational support and economic development to strengthen the community. Just like our FitLife Flash Mob dance can ignite moves from one person to the next; and spread like wild fire to a crowd of others! It is evident that there is power in numbers! We can create change one person at a time! The Harlem4Obama celebration occurred from day to night! The event was broadcast LIVE & received extensive media exposure! Let's get out and VOTE to reelect our president at www.Harlem4Obama.com Chet Whye is the Director behind the organization in Harlem.  SusieQ FitLife is committed to continue marching forward with Michelle Obama's, Let's Move campaign! Raising healthy children across the globe should be the concern of many people to achieve a bright future ahead. Never forget to do your part; Watch Your Mouth & Get a FitLife!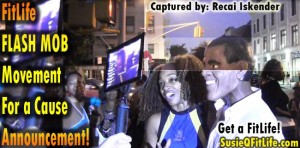 Pre-Event Article: Get ready to celebrate another milestone with SusieQ FitLife LIVE?! We have been a humble & steady growing FitLife team on Facebook, having reached our 800 family member mark!
What better way to engage online & gather off-line with a Flash MOB Dance this Saturday, August 4th in Harlem for Barack Obama! Our President is going to be one year older and our First Lady, Michelle Obama keeps reminding Barack, as he takes it all in stride! Mr. Obama says, "I'm going to be 51 on Saturday. Michelle says I look 50, so that's not bad."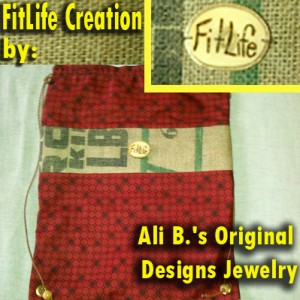 We've been so proud of all our amazing FitLifers who have been connecting and bonding with us on Facebook and our site! Some of our talented FitLife Family Members are Entrepreneurs and we take the time to promote their company brand through our online giveaways, such as Mojo Roast Inc. & the Buffalo Gals Bakery! Just this week, FitLifer Ms. Alanna Boppre sent SusieQ FitLife a fantastic, hand-made, one of a kind gym bag! Alanna says, "I think it has a very organic feel to it with the rich fabric, color, burlap, leather straps, wood beads & all!" (See FitLife Bag) www.facebook.com/alib.jewelry
Join us with this exciting and historic Flash MOB Dancing & Singing event, as it will be FREE @8pm! It will take place on 321 Lenox Avenue at 126th Street, in Harlem! Great restaurants on 125th will also join in on the celebration of the President's Birthday with menu and drink specials and a salute to the President.
For more information on joining an early morning/all day Bus Tour or Fundraising information in supporting the Harlem4Obama Campaign, please visit:  https://my.barackobama.com/page/event/detail/gp2lwy
THANK YOU, Everyone for joining our FitLife Family Team! Don't forget to Watch Your Mouth & Get a FitLife!