Dr. Oz's Best Tips from the Health & Happiness Summit in NYC!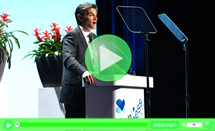 The two-time Emmy Award Winning TV Host Dr. Mehmet Oz of the Dr. Oz Show; definitely knows how to put on a star studded show at the Radio City Music Hall in New York City, this past weekend! Experiencing a wellness event shared by various health, nutrition and fitness experts was all within reach to the 6,000 people who filled the Music Hall Theater on Saturday, Feb. 25th, 2012. Thanks to the gracious personal invite extended from USANA's Barbara Gimperling & Steve Underhill, SusieQ Fitlife was granted access to participate!
A wealth of information was provided to help improve sleep, skin care, fitness and eating habits to all attendees by Montel Williams, Dr. Ro, Christiane Northrup, Dr. Michael Breus, Dr. Nicholas Perricone and even Dr. Oz's wife, Lisa Oz who also shared the platform stage!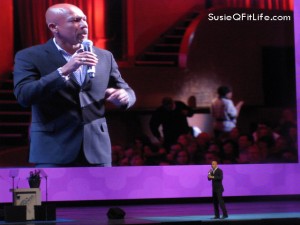 Montel Williams stunned the audience when he spoke about his fatal experience battling MS and how he lost his life for a few moments to be revived by the hands of highly skilled doctors who brought him back to life! Watching his mouth & living a FitLife is what drives him through the day! He lives by his juicer and knows that "pure food" is the best medicine on the planet!
Dr. Rovenia Brock shares the same interest as SusieQ FitLife's FOOD FIGHT viral video message to prevent childhood obesity & improve the health of our children. Dr. Ro, strongly urges children to get healthy with a FitKidz show she displayed.
Dr. Oz wanted to provide useful tips to help everyone Get a FitLife! His priority was to stress the importance of heart health and reducing cardiovascular disease by ensuring everyone keeps their waistline size below 35 'inches for preventive measures. Passionately in his closing remarks Dr. Oz requested all the experts to provide one simple tip that the audience could use to change their lives and pass on the messages to family and friends! See below: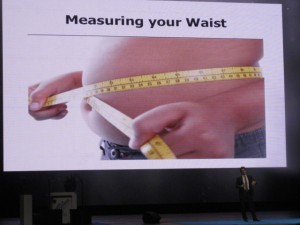 • Dr. Oz – Wakes Up to 7mins of Movement Everyday! Click to watch!
• Lisa Oz – Stick to Plant Based Diet! Being a Vegetarian works for her very well!
• Mr. Williams – Faith Can Move Mountains; Believe There's Something Bigger than You!
• Dr. Breus – Set Your Daily Bedtime & KEEP IT!
• Dr. Ro – You Are Worth the Effort You Put Into Yourself! Be in Positive Spirits!
• Dr. Perricone – Meditate Every Morning for 5mins! Be Present!
• Dr. Northrop – Daily Mirror Affirmations "I love you" with Deep Eye Engagement
• Dave Wentz – Take Small Steps Everyday!
• Dr. Wentz – Consume purified water only! Drink & Cook with it daily!
• SusieQ FitLife – Suggests You Watch Your Mouth & Do the Dr. Oz Flab Buster Workout!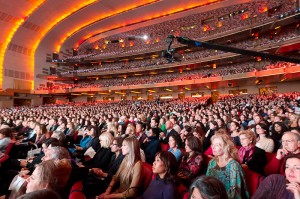 "These are experts whose values are similar to mine—we all believe in giving people the tools they need to live healthier, happier, and more fulfilling lives." says, Dr. Oz. Dave Wentz the CEO of USANA Health & Sciences said his main focus was to provide simple day-to-day changes that people can apply to improve their health and not feel overwhelmed. Armed Celebrity Fitness Trainer, SusieQ strongly believes that they both achieved the FitLife goal to educate the audience!
Many thanks once again to Barbara Gimperling & Steve Underhill from USANA for the incredible invite to SusieQ FitLife! Get a FitLife! Learn more about the speakers!