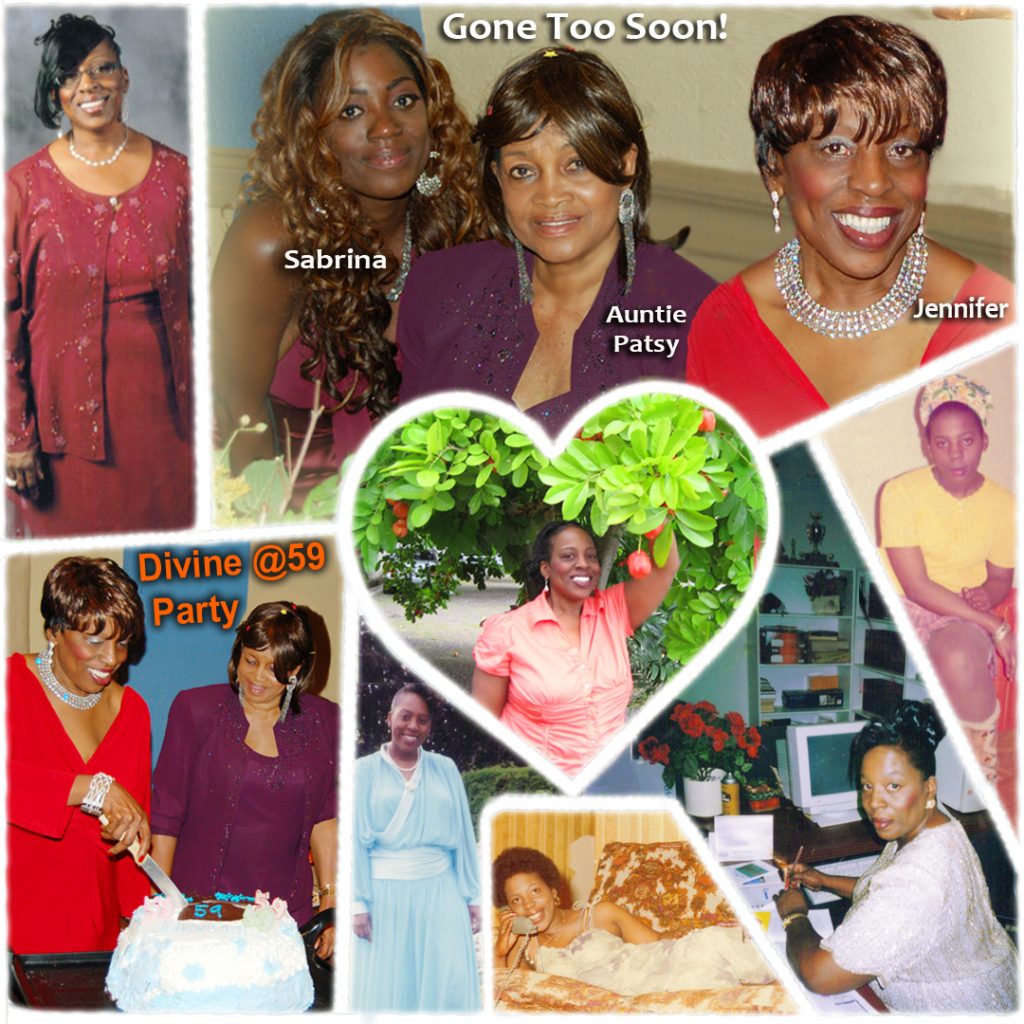 Sending you all love on Mother's Day while having sweet memories of my mom, Jennifer Wong.

Gone too soon… pictured together are my late-mother Jennifer Wong, her sister, Auntie Patsy and my younger sister Sabrina, who at 29 passed away from a broken heart after having lost our mom. Jennifer and Auntie Patsy were extremely close and enjoyed house-hunting and shopping together. They were so close that they passed within eight months of each other. Today, they're celebrating Mother's Day together.

As an independent single mother of three, Jennifer was a natural-born fighter who put herself through school becoming a keypunch operator doing clerical work for various companies. She went to driving school, obtained her driver's license and purchased her first "yellow" car. As a single mom, she took us out of government housing, purchased her first condo (where I spent most of my childhood years), and eventually, becoming a homeowner!

My mom was a devout Christian who volunteered throughout the years, created church bulletins, and eventually becoming employed by her church. Jennifer put God & family first. My mom would sing church hymn songs off key often but she always brought joy into the house.

She felt if you had good friends to speak with that there was no need for therapists. Jennifer was full of life and extremely kind to everyone. On a few occasions, she when driving by a bus stop, she'd offer a young woman or single mom a ride just because we were travelling in the same direction in Toronto and Brampton. She was an outstanding Jamaican Chef — her recipes can't be matched to this day. However, I still try.

On Saturday mornings, Jennifer would take me grocery shopping to Knob Hill Farms where I learned about carefully reviewing supermarket receipts before leaving the parking lot. There's nothing that she wouldn't have done for us. Being a mom today, I understand why Jennifer asked when I would have kids expressing an interest in having a grandson. Eventually, Jennifer would have two grandsons who she would never meet. We celebrate her memory and may many of you continue to celebrate the memory of your beautiful moms by sharing her name or mentioning what was the "best life lesson" you learned from her. For those who have the ability to enjoy good quality time with their moms today enjoy each living moment that you can!
Special Thanks to my cousin Ms. Audrey Samuels for contributing towards the memory of my mom!